Westminster: Outdoor Beauty Minutes from Denver
Ensuring you pronounce it as "West-min-ster" (three syllables), the city of Westminster holds a position of pride, ranked 24th on Money Magazine's "Best Places to Live" in America list. Just a 20-minute drive from downtown Denver, Westminster's roots date back to the late 1800s when it was a sprawling expanse of Central Shortgrass prairie. Visitors can experience its rich past at the Bowles House Museum, a preserved farmhouse that's part of the National Register of Historical Places, offering insights into the lives of original homesteaders.

Westminster offers a wide variety of shopping, dining, entertainment, and recreational options. Among the city's most popular attractions are the Butterfly Pavilion and Insect Center, housing over 5,000 animals and 1,600 butterflies in their indoor tropical rainforest, and the Westminster Promenade - an outdoor pedestrian village featuring restaurants, a movie theater, a bowling alley, and various play areas.

Recently, Westminster earned a Gold Medal award from the National Recreation and Park Association, acknowledged for its well-planned neighborhood subdivisions, open space, sound financial management, and innovative use of technology in its park and recreation systems. The city boasts 150 miles of trails, including the Little Dry Creek Trail and the Rocky Mountain Greenway.

For golfing enthusiasts, Westminster offers the Legacy Ridge Golf Course, suitable for various skill levels, complemented by stunning mountain views. Walnut Hill Golf Course Preserve, Colorado's first-ever golf preserve, is home to over 77 species of wildlife. The Hyland Hills Golf Course and The Ranch golf course provide not only exceptional golfing but also offer custom homes with breathtaking golf course and mountain views.

List of Zipcodes
| Zip Code | Zip Code Name | Zip Code Population |
| --- | --- | --- |
| 80003 | Arvada | 36,656 |
| 80005 | Arvada | 28,479 |
| 80020 | Broomfield | 54,203 |
| 80021 | | |
| 80023 | | |
| 80030 | | |
| 80030 | | |
| 80031 | | |
| 80035 | | |
| 80036 | | |
| 80234 | | |
| 80260 | | |
Demographics
| | Zip Code | City | County | State | National |
| --- | --- | --- | --- | --- | --- |
| Population | 4,270 | 72,549 | 519,022 | 5,759,582 | 331,426,769 |
| Population Density | 49.4 | 2,196.1 | 444.5 | 55.5 | 93.8 |
| Percent Male | 49.0% | 50.0% | 50.0% | 49.0% | 49.0% |
| Percent Female | 51.0% | 50.0% | 50.0% | 51.0% | 51.0% |
| Median Age | 50.8 | 39.9 | 36.0 | 40.2 | 39.0 |
| People per Household | 2.6 | 2.6 | 2.9 | 2.8 | 2.6 |
| Median Household Income | $106,904 | $92,115 | $68,256 | $115,942 | $61,963 |
| Average Income per Capital | $52,013 | $46,900 | $68,256 | $50,725 | $33,235 |
Market Data
| | Zip Code | City | County | State | National |
| --- | --- | --- | --- | --- | --- |
| Median Sale Price | $725,000 | $500,000 | $400,000 | $425,100 | $277,796 |
| Median Age of Home | 37.0 | 33.0 | 45.0 | 39.0 | 49.0 |
| Homes Owned | 86.0% | 68.0% | 63.0% | 67.0% | 58.0% |
| Homes Rented | 10.0% | 26.0% | 33.0% | 23.0% | 31.0% |
| Homes Vacant | 5.0% | 6.0% | 5.0% | 4.0% | 11.0% |
Market Trend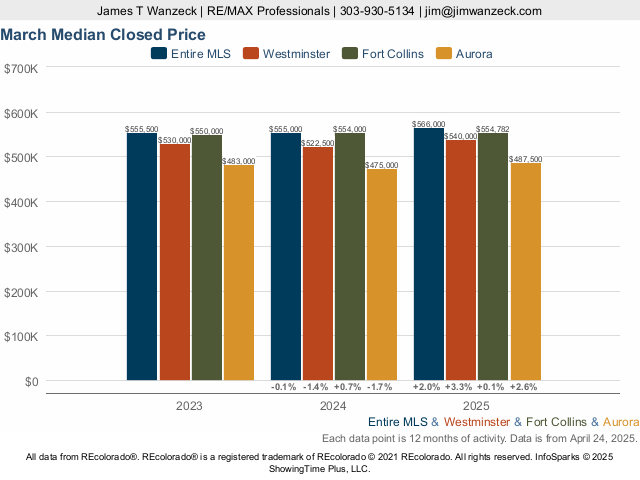 156 properties on market
Contact Us
RE/MAX Professionals
6020 Greenwood Plaza Boulevard
Greenwood Village, CO 80111, USA
Valuation Index
Quality of Life - 90%
Climate & Environment - 75%
Schools & Education - 73%
Safety & Crime - 17%
Quality of Life
| | Zip Code | City | County | State | National |
| --- | --- | --- | --- | --- | --- |
| Cost of Living Index | 110.0 | 103.0 | 109.0 | 110.0 | 100.0 |
| Health Cost Index | 121.0 | 108.0 | 121.0 | 119.0 | 100.0 |
| Commute Time | 25.0 | 26.0 | 27.0 | 25.0 | 24.8 |
| Commuting by Bus | 0% | 4.0% | 4.0% | 1.2% | 2.1% |
| Commuting by Carpool | 7.0% | 10.0% | 15.0% | 11.0% | 13.5% |
| Commuting by Auto | 76.0% | 82.0% | 78.0% | 80.0% | 79.1% |
| Working at Home | 16.0% | 4.0% | 3.0% | 5.2% | 4.7% |
Walk Score®
Climate & Environment
| | Zip Code | City | County | State | National |
| --- | --- | --- | --- | --- | --- |
| January Average Low Temperature | 13.6 °F | 16.2 °F | 16.2 °F | 13.7 °F | 22.6 °F |
| July Average High Temperature | 84.0 °F | 87.9 °F | 87.9 °F | 77.5 °F | 86.1 °F |
| Annual Precipitation (inch) | 17 in. | 13 in. | 13 in. | 19 in. | 38 in. |
Schools & Education
Safety & Crime
Zip Code
City
County
State
National

Violent Crimes

Calculated annually per 100,000 residents

Assault
162.9
163.6
171.6
246.3
250.2
Murder
2.2
2.4
2.4
3.8
5.0
Rape
70.4
70.2
73.2
67.2
42.6
Robbery
123.3
51.9
59.3
63.6
81.6

Property Crimes

Calculated annually per 100,000 residents

Burglary
223.7
327.4
315.6
348.4
340.5
Theft
360.4
543.3
381
1,858.3
1,549.5
Motor Vehicle Theft
603.0
475.0
852.5
384.0
219.9
Take a photo of this QR code
to keep this website details